The rivers we fish
My photos take me back to the rivers I long for when I am caught up in the day to day rut. The places visited over the years, the places where the fishing was good, but at times also very humbling.
In a way, thinking of these rivers, it is not so much about a specific fish; to me it is more about having been there… and dreaming when I can go back.
Each river holds memories – you remember specific runs, rapids and glides better than others, you remember certain trees, boulders and other features.
Over time the river change, as we do, and as time moves on, only 15 years in my case, the rivers of yesteryear might have been replaced by damming, climate change or some other form of human intervention / or neglect – in some cases it did not change.
Think of the rivers in your life…
The ones where you caught your first trout, the ones fished with friends on a good day, the ones you maybe walk through twice a decade.
My favourite water is small streams; pocket water – just deep enough to give cover to trout – it varies from a foot to two feet in depth, and you can pick out the most likely spots the trout will hold – the water could be slow, lazily flowing between the rocks, or it could bubble and turn as it cascades downstream – choose your fly…a dry fly, or a slightly bigger terrestrial, fished just subsurface…
The following places are engraved in my memories for ever.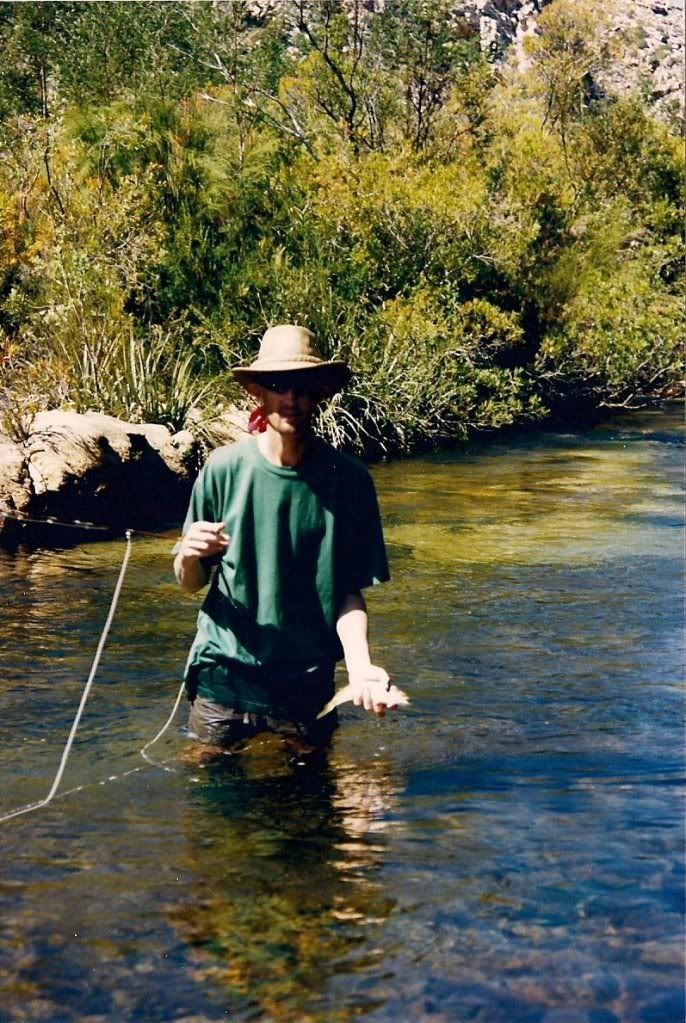 Olifants river (transl Eliphants)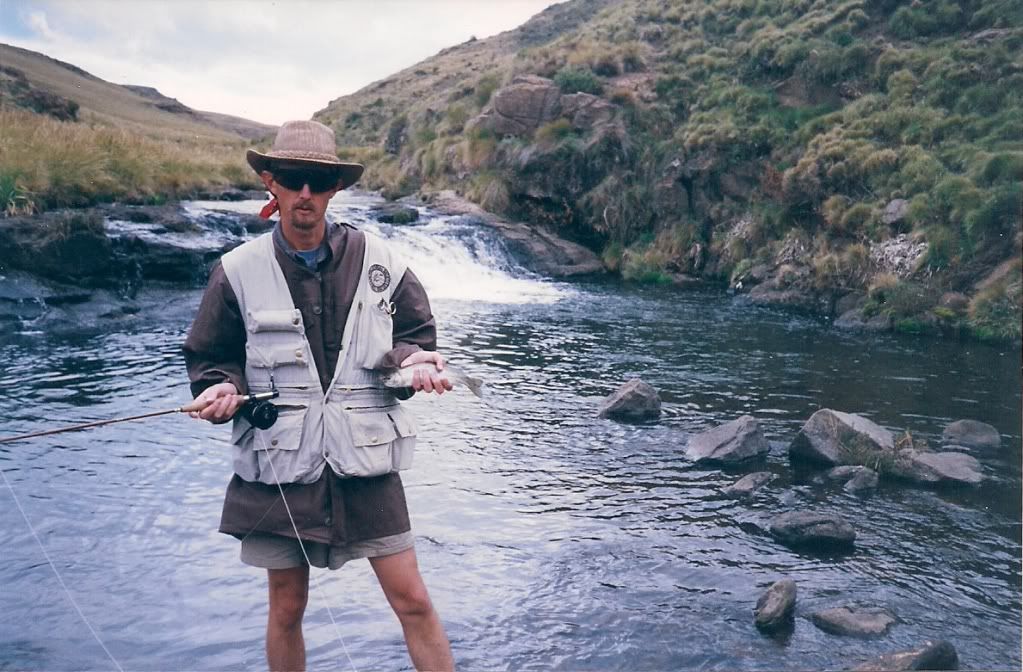 Upper Kloppershoek - close to Lesotho border
Witte River (transl White) - casting over shallow water
Brown from Witte shallows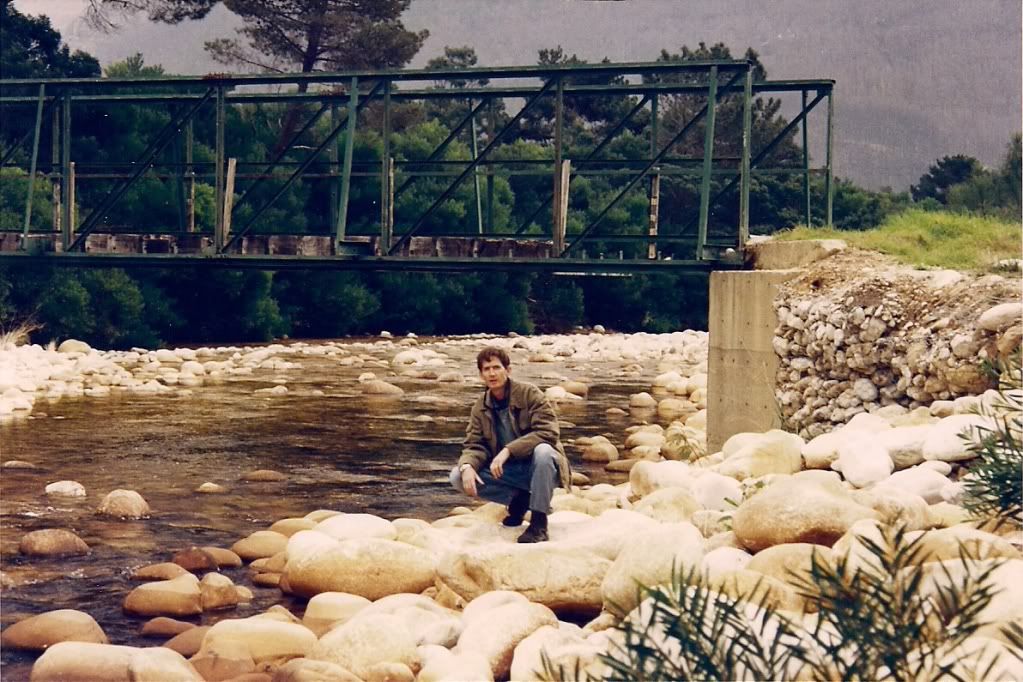 Berg river (transl Mountain) - the bridge is gone, a kilometer downstream the river enters into a newly formed dam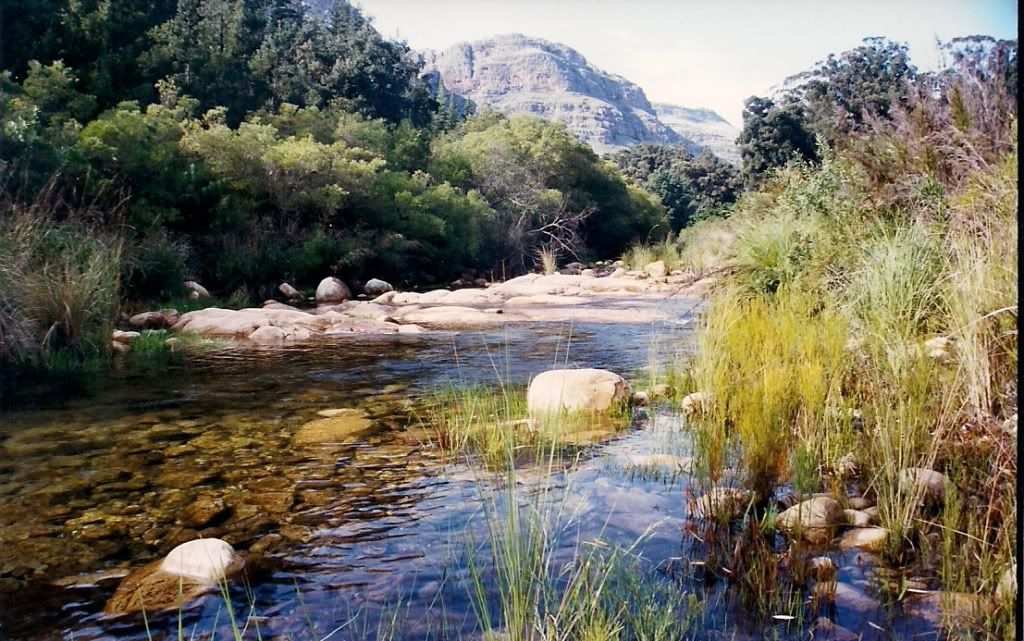 Rondegats River
The Witte on a cold, stormy, rainy day - half an hour of sun on this stretch produced a brown for a friend of mine.
Pniel - Vaal River - with friends, discussing the mornings fishing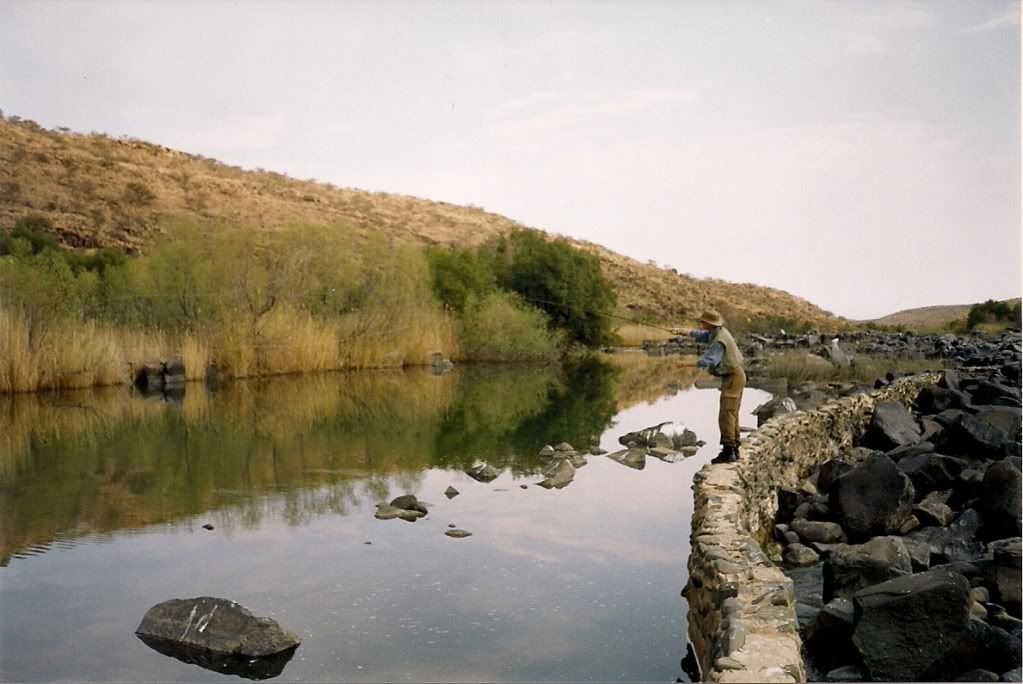 Pniel, Vaal River - putting a fly between the reeds.